DTWISE Search version 2.0: The intuitive interface for analytics with Elasticsearch
---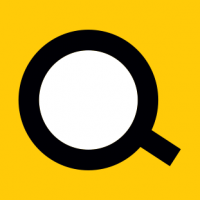 DTWISE Search is a combination of a query DSL, parser & executor (Search Engine) and a UI for displaying data (Search Sight). The Search Engine (SE) currently sits on top of Elasticsearch. Its DSL resembles that of Search Processing Language (SPL). So, SPL users would require little effort transitioning to DTWISE Search and Elasticsearch. Using the SE does not require Search Sight, which is just our default UI. In fact, we have other applications using our SE to take advantage of its enhanced capabilities and to help achieve agile delivery of new functionality and prototyping.
DTWISE uses the SE to analyze energy data mostly. However, the abilities of the SE are not limited to our domain. It can be used for analyzing logs, weather, other IoT generated data, etc.
More information can be found in the document below.
Download the Article
To download the DTWISE Search article please click on "Download" or the image to your left and follow the instructions
Download
wise_search
Your brand new search environment, that brings together all your data, monitoring your patterns and retrieving your numbers right from the heart of your data. We listen to your machines and your needs and in our environment there's a perfect understanding among us. That's why we took things to the next level, coming up with our powerful search language, and further exploring your numbers.