DTWISE launches 'WiseWatch', a ground-breaking energy data management application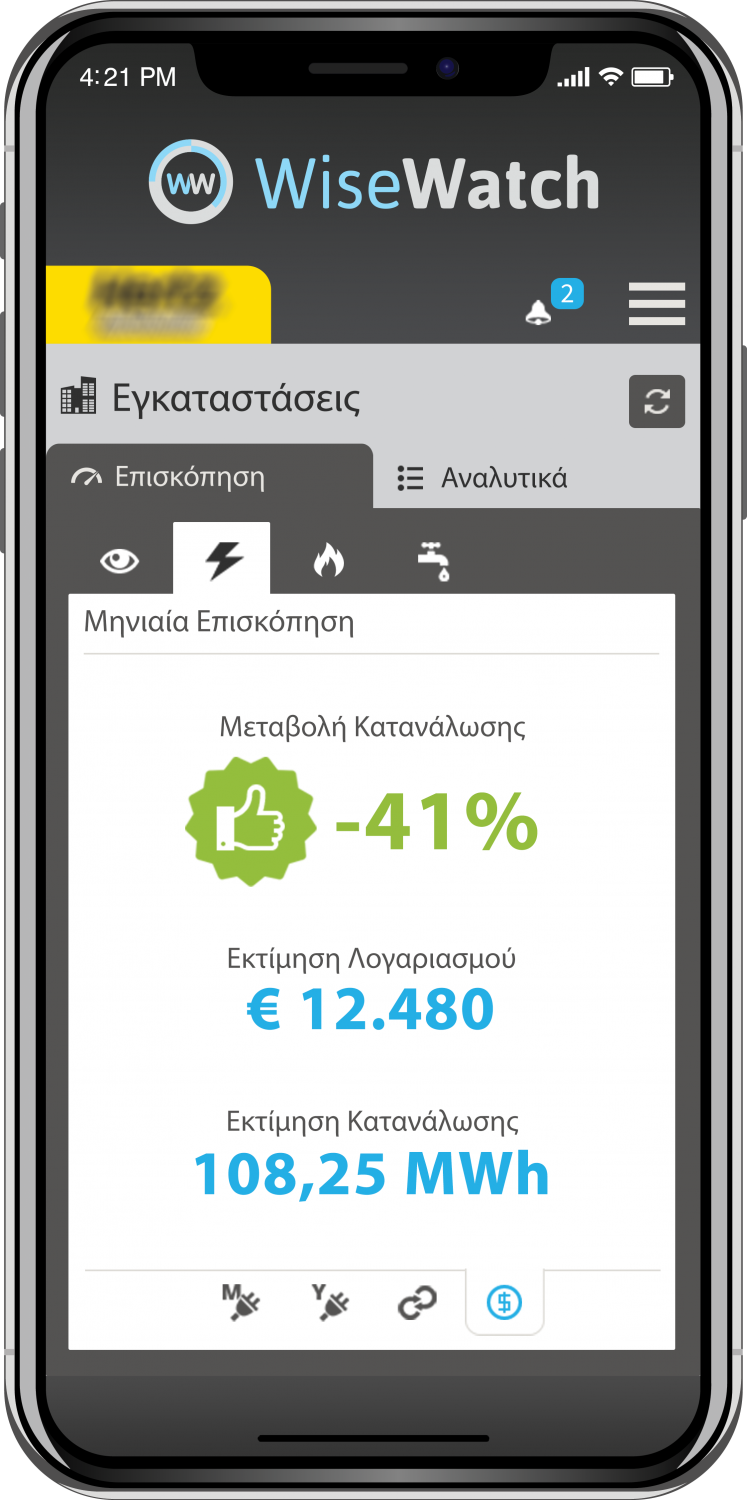 DTWISE announces that 'WiseWatch' is now available in the market; an advanced application that monitors and analyses all kinds of energy data in real-time, in any type of professional or residential installation for an effective energy consumption management.
The application was originally presented at the European Utility Week in Vienna, in November 2015. Following the strong interest of key European companies, the application was tested with electricity and other energy resources Utilities, and was further enhanced with additional functional features.
'WiseWatch' is an innovative application that collects energy data in real-time, from any critical point of any size installation or building. It collects and analyses data, and presents the aggregated information to the end-user with easy-to-understand infographics and automated reports. The main goal is the total management of buildings or installations, as well as the implementation of guaranteed -small or large scale- energy saving interventions.
'WiseWatch' is designed to be applied in electricity, gas and water consumption, while in other variants can even monitor the energy behavior of an installation or a building (temperature measurements, heating / air conditioning efficiency of the building, etc.).
'WiseWatch', is already provided to large Total Energy Utilities in Greece, who can now offer their customers innovative Energy Monitoring & Efficiency solutions with substantial results. It is also operational in industrial facilities, store chains and offices, leading to successful case studies of savings.
Through constant R&D, DTWISE produces state-of-the-art technology and implements techniques that offer the greatest possible growth, scalability and products' adjustment to the market demands. DTWISE products and services are currently serving businesses and organizations on the IoT, Smart Cities and other sectors.